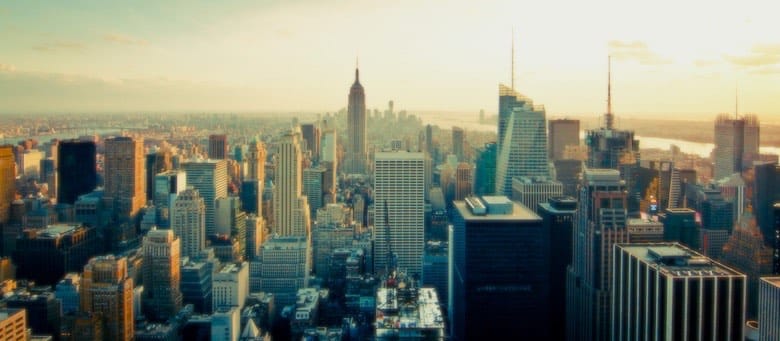 Explore Business Degrees
Business Degree Programs
Discover Business is a comprehensive guide designed to help you learn about different business degrees, business schools and career options. Our guides focus on providing information about campus-based business degrees as well as online or distance programs. We also provide business school resources to help you do your own research to find the school that's best for you.
Discover Business features over 500 business school profiles that include details on school programs, admissions, tuition, and more. You can use our site with confidence because we only feature accredited business degrees and not-for-profit schools.
Why Get a Business Degree?
With so many options for courses of study these days, why should you choose a business degree over other subjects? If you are seeking a career in the business world, it makes sense to pursue a business degree that will provide you with a solid foundation and understanding of the field. If you aim to work for yourself as an entrepreneur, if you plan to go into management, or if you want to keep your career options open, a business degree may also be beneficial. While obtaining a business degree is not the right option for everyone, business studies can provide you with a way to quickly gain the knowledge and skills that you will need for a modern career in business. Also remember there are different business degrees at all educational levels, from associate's degrees to doctoral degrees. Following are a few points for you to consider while doing your research.
1. A business degree is practical.
One advantage of a business degree is that it is a practical option with many applications. With most fields, you are limited in the type of jobs you can apply for. Business, however, is intrinsic to nearly every industry as well as the nonprofit and the public sectors. This makes the business field a good choice if you are not sure exactly what direction you want to take with your career. Whatever career you end up in, having a solid understanding of how a company operates will always be invaluable.
2. You want to go into management.
Many types of business degrees are useful if you are seeking a particular kind of occupation in management. If, for example, you know you want to become an accountant, a public relations specialist, an operations manager, or a financial analyst, you can probably find a business program that leads to this type of career. A Master of Business Administration (MBA) can also be a good stepping stone into a career in management.
3. It's versatile enough for everyone.
Business is also a field that makes it easy to continue your studies at any level. Whether you are ready to earn your associate's, bachelor's, or master's degree, you can find a suitable business program to fit your needs. People have a wide variety of reasons for pursuing degrees in business and many types of people can benefit from studying business. From high school graduates, who can quickly gain the credentials they need to start their careers, to people who have been working for many years in a focused field and who are considering a career change, business school can give students an edge. Even if you have an undergraduate degree in a non-business field, you can still apply for MBA and other graduate programs in business. A business degree program can be a great fit for future entrepreneurs as well, as people who own their own business need to understand how to run it effectively and how to be profitable. Some business degrees even offer specialized entrepreneurial programs for such people.
4. It looks good on paper.
Regardless of your goals, when you have a business degree from an accredited institution, your resume will immediately become more impressive. Recruiters and hiring managers learn to weed out applicants based on their skills and education. When applying and interviewing for jobs, having one or more accredited business degrees under your belt will make you more attractive compared to candidates with no business school experience. Even if you are looking to change jobs mid-career, adding an MBA to your resume will make you more marketable in this competitive job market.
5. Networking!
Still another benefit of a business degree is that you have a chance to make valuable and lasting connections during a business school program. From fellow students to professors to visiting recruiters to internship colleagues to alumni networks, business school provides the opportunity to network with others in the field, which may lead to job opportunities when you graduate. Some of these relationships may develop into mentorships or friendships that could last a lifetime.
Matching School Ads
Matching School Ads
Levels of Business Degrees
There are several different levels of business degrees available for those who want to study business, from associate's degrees to doctoral degrees. Continue reading to learn more about each level of degree, typical coursework and length of completion, and possible jobs available for degree-holders.
Associate's Degree in Business Administration
An associate in business administration is a two-year Associate of Science degree that's offered at many two-year community colleges. Students typically must complete around 64 semester hours for this degree, including general education, business core, and electives. Business courses may include Business Administration, Business Law, Principles of Management, Financial Accounting, and Microeconomics.
This degree is an excellent choice for someone who wants a solid foundation in business. Associate's degrees are also suitable for older students who have been out of school for some time or other non-traditional students. After graduating, you can apply for jobs such as office manager, administrative assistant, or auditing clerk. Many graduates also go on to enroll in a bachelor's degree program in business administration or a related field.
Bachelor's Degree in Business Administration
A Bachelor of Business Administration (BBA) is a four-year degree that requires you to complete 120 credit hours of coursework. Typically, at least half of these courses will be in areas related to your major, such as business law, management, marketing, finance, and accounting, while the remainder of your curriculum will be a combination of general education requirements and electives. You may also be required to take a number of liberal arts courses helpful for business, such as psychology, sociology, and economics.
The BBA can be helpful if you want to assume a leadership position in business. It delivers a solid skillset including identifying and carrying out organizational goals, analyzing finances, and communicating with executives and people in various departments to coordinate operations. A bachelor's in business administration is also good preparation for pursuing a master's in business administration.
Master's Degree in Business Administration (MBA)
An accredited MBA is a highly valued graduate degree that usually takes two to three years to complete. There are also accelerated programs that can be finished in one year. The number of credits required to complete this degree varies depending on the program, but it typically requires between 36 and 52 credits. MBA core courses include subjects such as marketing, statistical analysis, business economics, and financial management.
An MBA qualifies graduates for more rewarding and better-paying business jobs. It is a degree that is highly respected by employers because it shows that the graduate has a solid background and advanced training in business. Research indicates that people with an MBA earn higher salaries than those with only bachelor's degrees. There are now many online MBAs offered in addition to traditional master's degrees in business administration.
We offer a comprehensive listing of MBA programs and resources available in each state. Many business schools offer online MBA degrees in addition to traditional on-campus business degrees.
Doctorate in Business Administration
To enter a Doctor of Business Administration (DBA) degree program, you must have an MBA or an equivalent graduate degree, although you can also find many combined MBA-DBA programs. A DBA usually takes between four and seven years to complete, depending on whether you are studying full- or part-time. Most programs require you to complete between 54 and 60 credits, divided into concentration courses, core courses, research skills, and electives. A dissertation is also required.
A DBA is the highest possible degree you can earn in the field of business administration. It is a good choice if your goal is to reach a high-level executive position. While many people pursue MBAs, earning your DBA places you in a small and elite category that will help you obtain better jobs throughout your career.
Compare the Best Business Degrees
Using data from US News and Payscale you can easily compare the Best Business Degrees in America.
School
State
In-State
Tuition
Out-of-State
Tuition
Accept. Rate
Avg.
High School
GPA
SAT
25th-75th
Percentile Range
ACT
25th-75th
Percentile Range
Median
Starting
Salary
American University
DC
$46,615
$46,615
26%
3.7
573-670
26-31
$48,500
Arizona State University-Tempe
AZ
$10,792
$27,372
83%
3.5
510-640
22-28
$52,000
Auburn University
AL
$10,968
$29,640
81%
3.9
523-623
24-30
$51,100
Babson College
MA
$49,664
$49,664
25%
583-683
27-31
$63,300
Baylor University
TX
$43,790
$43,790
40%
550-646
26-30
$51,300
Bentley University
MA
$48,000
$48,000
46%
570-656
26-30
$61,500
Boston College
MA
$53,346
$53,346
31%
633-730
30-33
$57,900
Boston University
MA
$52,082
$52,082
29%
3.6
610-706
28-32
$55,200
Brandeis University
MA
$53,582
$53,582
33%
3.9
636-733
29-33
$52,900
Brigham Young University-Provo
UT
$5,460
$5,460
51%
3.8
573-680
27-31
$55,800
Carnegie Mellon University
PA
$53,910
$53,910
22%
3.8
683-770
31-34
$71,600
Case Western Reserve University
OH
$47,500
$47,500
35%
633-736
30-34
$63,000
Clemson University
SC
$14,712
$35,654
51%
4
575-670
26-31
$55,400
College of William and Mary
VA
$20,287
$43,099
37%
623-730
28-33
$53,400
Colorado State University
CO
$11,632
$29,140
78%
3.6
510-625
22-28
$50,800
Cornell University
NY
$52,853
$52,853
14%
665-765
31-34
$65,000
Creighton University
NE
$38,750
$38,750
71%
3.8
520-630
24-30
$50,700
CUNY-Baruch College
NY
$7,551
$18,021
31%
3.3
545-655
$54,400
DePaul University
IL
$39,010
$39,010
70%
3.6
515-635
22-28
$51,500
Emory University
GA
$49,392
$49,392
25%
3.7
646-746
30-33
$57,900
Florida State University
FL
$6,507
$21,673
58%
553-636
25-29
$46,400
Fordham University
NY
$50,601
$50,601
45%
3.6
583-683
27-31
$53,100
George Mason University
VA
$11,924
$34,370
81%
3.7
530-625
24-29
$54,700
George Washington University
DC
$53,518
$53,518
40%
593-696
27-32
$53,300
Georgetown University
DC
$52,300
$52,300
17%
660-760
30-34
$57,900
Georgia Institute of Technology
GA
$12,418
$33,014
26%
3.9
653-743
30-34
$68,100
Georgia State University
GA
$10,858
$29,432
53%
3.4
470-583
20-26
$47,700
Indiana University-Bloomington
IN
$10,533
$34,845
79%
3.7
523-636
24-30
$49,700
Iowa State University
IA
$8,420
$22,256
87%
3.6
490-635
22-28
$53,600
Lehigh University
PA
$50,740
$50,740
26%
615-710
29-32
$65,800
Loyola Marymount University
CA
$46,136
$46,136
54%
3.7
560-663
26-30
$52,800
Loyola University Chicago
IL
$42,828
$42,828
73%
3.7
513-626
24-29
$49,100
Marquette University
WI
$39,900
$39,900
74%
520-630
24-29
$54,000
Massachusetts Institute of Technology
MA
$49,892
$49,892
8%
716-793
33-35
$79,800
Miami University-Oxford
OH
$14,578
$32,768
65%
3.8
556-666
26-31
$53,300
Michigan State University
MI
$14,460
$39,405
66%
3.7
483-613
24-29
$52,200
New York University
NY
$50,464
$50,464
32%
3.6
626-736
29-33
$57,400
North Carolina State University-Raleigh
NC
$9,058
$27,406
46%
3.7
570-660
27-31
$55,400
Northeastern University
MA
$49,497
$49,497
29%
653-746
31-34
$60,100
Ohio State University-Columbus
OH
$10,591
$29,659
54%
573-690
27-31
$53,100
Oklahoma State University
OK
$8,738
$23,776
75%
3.5
485-600
21-27
$50,000
Pennsylvania State University
PA
$18,436
$33,664
56%
3.6
545-650
25-29
$56,700
Pepperdine University
CA
$51,992
$51,992
37%
3.6
553-660
26-31
$52,200
Purdue University-West Lafayette
IN
$10,002
$28,804
56%
3.7
533-653
25-31
$60,000
Rensselaer Polytechnic Institute
NY
$52,305
$52,305
44%
3.9
640-740
28-32
$68,400
Rochester Institute of Technology
NY
$40,068
$40,068
55%
553-650
26-31
$60,300
Rutgers University-New Brunswick
NJ
$14,372
$30,023
57%
550-670
$55,600
Rutgers University-Newark
NJ
$13,829
$29,480
65%
453-546
$53,800
Saint Louis University
MO
$42,166
$42,166
65%
3.9
560-665
24-30
$50,600
San Diego State University
CA
$7,460
$19,340
35%
3.7
493-603
23-28
$51,000
Santa Clara University
CA
$49,858
$49,858
48%
3.7
600-700
28-32
$63,300
Southern Methodist University
TX
$52,498
$52,498
49%
3.7
603-700
28-32
$54,900
Syracuse University
NY
$46,755
$46,755
52%
3.6
543-643
25-29
$53,600
Temple University
PA
$16,274
$27,266
52%
3.6
520-633
24-30
$48,300
Texas A&M University-College Station
TX
$10,030
$30,208
66%
520-640
24-30
$57,900
Texas Christian University
TX
$44,760
$44,760
38%
530-643
25-30
$51,200
Tulane University
LA
$52,960
$52,960
26%
3.5
630-713
29-33
$50,200
University at Buffalo-SUNY
NY
$9,770
$26,270
59%
3.6
535-635
24-29
$51,100
University of Alabama
AL
$10,780
$28,100
53%
3.7
483-606
23-31
$48,700
University of Arizona
AZ
$11,644
$32,449
79%
3.5
480-600
21-27
$53,300
University of Arkansas
AR
$9,062
$24,308
63%
3.7
505-610
23-29
$49,600
University of California-Berkeley
CA
$14,098
$42,112
16%
3.9
643-763
29-34
$64,300
University of California-Irvine
CA
$15,516
$43,530
41%
4
526-653
$54,500
University of California-Riverside
CA
$13,917
$41,931
66%
3.7
470-590
21-27
$50,700
University of California-San Diego
CA
$16,183
$44,197
36%
4
566-703
25-32
$58,000
University of Cincinnati
OH
$11,000
$26,334
76%
3.6
506-633
23-28
$51,500
University of Colorado-Boulder
CO
$11,531
$35,079
77%
3.7
535-655
25-30
$53,400
University of Colorado-Denver
CO
$11,019
$31,209
61%
3.4
480-595
21-26
$50,600
University of Connecticut
CT
$14,880
$36,948
49%
560-663
26-31
$57,200
University of Delaware
DE
$12,830
$32,250
65%
3.7
543-646
23-29
$54,800
University of Florida
FL
$6,381
$28,658
46%
4
586-683
27-31
$52,800
University of Georgia
GA
$11,818
$30,392
54%
4
566-666
26-31
$49,900
University of Illinois-Chicago
IL
$14,816
$27,672
74%
3.3
480-603
21-27
$54,000
University of Illinois-Urbana-Champaign
IL
$15,868
$31,988
60%
626-723
26-32
$59,900
University of Iowa
IA
$8,575
$28,813
84%
3.6
510-660
23-28
$49,600
University of Kansas
KS
$10,824
$26,592
93%
3.6
23-29
$48,600
University of Kentucky
KY
$11,922
$28,046
91%
3.7
486-616
22-28
$49,300
University of Maryland-College Park
MD
$10,399
$33,606
48%
4
605-710
28-33
$58,200
University of Massachusetts-Amherst
MA
$15,596
$33,662
60%
3.8
565-665
25-30
$53,900
University of Miami
FL
$48,484
$48,484
38%
3.6
600-690
28-32
$53,400
University of Michigan-Ann Arbor
MI
$14,826
$47,476
29%
3.8
653-746
29-33
$61,900
University of Minnesota-Twin Cities
MN
$14,417
$26,603
44%
586-713
26-31
$54,100
University of Missouri
MO
$9,817
$26,506
75%
510-645
23-29
$47,800
University of Nebraska-Lincoln
NE
$8,690
$23,256
75%
3.5
495-640
22-28
$48,300
University of North Carolina-Chapel Hill
NC
$9,005
$34,588
27%
4
590-700
27-32
$49,600
University of Notre Dame
IN
$51,505
$51,505
19%
666-763
32-35
$62,700
University of Oklahoma
OK
$9,062
$24,443
71%
3.6
530-672
23-29
$52,000
University of Oregon
OR
$11,571
$34,611
78%
3.6
486-606
22-27
$48,300
University of Pennsylvania
PA
$53,534
$53,534
9%
3.9
690-783
32-35
$66,100
University of Pittsburgh
PA
$19,080
$30,642
55%
4
586-683
27-32
$53,200
University of South Carolina
SC
$12,262
$32,362
68%
560-650
25-30
$47,100
University of Southern California
CA
$54,259
$54,259
17%
3.7
643-750
30-33
$58,100
University of Tennessee
TN
$12,970
$31,160
77%
3.9
520-625
24-30
$49,200
University of Texas-Austin
TX
$10,136
$35,766
40%
563-696
26-32
$56,800
University of Texas-Dallas
TX
$12,162
$33,654
68%
553-676
25-31
$54,700
University of Utah
UT
$9,166
$26,408
76%
3.6
516-640
21-27
$51,700
University of Virginia
VA
$16,146
$46,975
30%
4
616-730
29-33
$59,600
University of Washington
WA
$10,974
$35,538
45%
3.8
553-676
26-32
$56,900
University of Wisconsin-Madison
WI
$10,533
$34,782
53%
3.8
617-710
27-31
$53,700
Villanova University
PA
$51,434
$51,434
44%
3.7
606-706
30-32
$61,200
Virginia Tech
VA
$12,852
$29,371
71%
3.9
543-650
$60,000
Wake Forest University
NC
$51,400
$51,400
30%
620-716
28-32
$54,100
Washington University in St. Louis
MO
$51,533
$51,533
17%
696-780
32-34
$60,300
Types of Business Degrees
When you are ready to pursue a business degree, it is important to make the right choice. Whether you are entering college for the first time or you are a returning student, you want to choose a program and institution that's a good match for your needs and objectives. Below is a list of common areas of business that are key in most companies and are often available as a business major. For each major below, we discuss what you can expect to learn while studying and possible job outcomes for each business degree type.
Business Administration
An online business administration degree gives students a good overview of business practices. This business degree is especially appropriate if you are seeking a leadership role in business. You will most likely take courses in business management, marketing, finance, human resources management, and operations. You might choose an area of concentration such as accounting, finance, or marketing.
After earning your business administration degree, you can apply for administrative jobs in sectors such as retail, operations management, sales, or hospitality. You may hold job titles such as product manager, retail manager, systems analyst, or marketing executive. Your responsibilities may include negotiating contracts, analyzing financial data, overseeing budgets and managing the company, or departmental goals and policies. These are all positions that require you to communicate effectively, display leadership skills, and see the "big picture."
Accounting
An accounting degree deals with the measurement, processing, and communication of financial information in business. It is possible to get an associate degree in accounting; however, most accountants obtain a bachelor's degree, which requires a minimum of 150 credit hours in related subjects. Some of the subjects that will be covered in a bachelor's accounting degree program or an online MBA in accounting program include taxes, auditing, financial reporting, and a certain number of business electives.
As an accountant, you may choose among many career and job specializations. For example, public accountants manage financial information for businesses, forensic accountants investigate financial crimes, and auditors analyze financial data for individuals or businesses to make sure all laws and regulations are being followed.
Finance
Finance is the area of business dealing with the sources of funding and the actions that business managers take to increase the value for shareholders. Depending on the kind of job you are seeking, you might also study real estate law, business ethics, investment banking, and many other topics related to the financial industry.
With a finance degree, you are qualified for many career options, including financial analyst, consultant, banker, and financial planner. You may work for a bank, large company, or an individual as a personal financial advisor. Finance salary info
Marketing
Marketing is the communication from a business to the consumer that aims to increase the value of the firm or its products. If you want to be in charge of marketing campaigns, a marketing degree provides the kind of training you need. You can find associate's, bachelor's, and master's degrees in this diverse field. Some of the topics you might study include marketing analytics, consumer behavior, digital marketing, pricing strategies, and global business.
Because marketing is an essential function of every business, a degree in this field offers many possibilities. You could work in areas such as advertising, brand management, and digital marketing. You can apply for jobs such as marketing manager, marketing research analyst, public relations specialist, sales manager, or social media manager. You could also apply what you learn to start and grow your own business.
Human Resource Management
Human Resource (HR) Management is designed to help maximize employee performance in regards to a business's key strategic objectives.
When earning a degree in human resources, you will be learning about subjects such as recruitment, employee training, legal issues, organizational theory, diversity issues, and how to manage employees' compensation and benefits.
As a human resources specialist, you may work in the public or private sector. Some of the HR job options that you may consider with this type of degree include labor relations specialist, compensation and benefits manager, training and development manager, and human resources manager. In general, an HR expert needs to be well organized, an excellent communicator, and able to understand and explain complicated information in a way that others can easily understand.
Entrepreneurship
If you prefer the idea of being your boss rather than reporting to a manager an entrepreneurship degree is something you should consider. This is a degree that prepares you for the challenge of starting, managing, and growing your own business. To be a successful entrepreneur, you need to acquire the business acumen needed to run your own business. As part of this process, it will be helpful to study topics such as human resources, marketing, management, accounting, and finance in your degree program. You may also want to take courses that relate to an industry that is directly related to your future business, such as hospitality, sports, technology, or fashion. You can also choose electives based on your goals. For example, you can find courses that teach you how to start a digital business, raise funding, or recognize new technology trends.
Unlike most other business degrees, an entrepreneurship degree is designed to prepare you for starting a business rather than getting a typical job. Entrepreneurs benefit from a large amount of self-motivation, discipline, and perseverance. They also must be skilled in fundraising, supervising employees, and managing their time. A business degree in entrepreneurship will provide the educational base needed to become successful at managing your own business. Entrepreneur salary info You may also want to consider an online MBA in Entrepreneurship if you already have a bachelor's level degree.
International Business
An international business degree prepares you for a career in the fast-growing world of global business. Your course of study is likely to include international finance, macroeconomics, marketing, and international trade law. Most students of international business degrees also study at least two foreign languages, since fluency in other languages is essential for working in other countries or communicating with people around the world.
With a degree in international business, you may work in fields such as international banking, economics, accounting, or foreign trade. The Foreign Service, which is part of the US Department of Commerce, the CIA, and the US State Department are all good employment prospects when you have this business degree. You can also apply for jobs with multinational corporations and nonprofit organizations. These can be ideal careers for people who enjoy travel and interacting with people from many different cultures.
Operations Management
An operations management degree will prepare you for a career that involves helping businesses operate more efficiently. While earning this degree, you will study subjects such as manufacturing strategies, supply-chain management, project management, and quality control. Also, you may be required to take courses in calculus, microeconomics, information systems, and finance. Because operations managers are responsible for a wide variety of tasks, it helps to have a diverse background that includes business, mathematics, economics, and finance.
An operations management degree prepares you for jobs such as operations manager, quality control manager, or production manager. These are all jobs that require you to be an expert in the day-to-day functioning of business, demanding organizational and communication skills as well as a thorough knowledge of business operations. Operations Management salary info
Public Relations
The public relations degree has long been one of the most attractive and useful business degrees you can pursue. While the field has changed a great deal with the dawn of the digital age, the basic principles remain the same. PR specialists exist to promote businesses, manage reputations, and build brands. To learn to do this, you will have to study areas such as mass media, communications, digital media, and the nuts and bolts of planning public relations campaigns.
As a public relations specialist, you will be responsible for generating publicity for individuals or businesses. This may involve sending press releases, arranging interviews, helping CEOs or celebrities write speeches, and managing the impact of negative publicity. Today, social media plays a significant role in the public relations field, so this type of job requires you to be an effective communicator and a good networker. The best PR specialists excel at building relationships with people in the media and others who can help to generate positive publicity for clients.
Economics
Economics is a field that studies the economic activities of individuals and societies. The field is divided into microeconomics (which focuses on individuals or particular institutions) and macroeconomics (which is concerned with entire countries or the world). In addition to micro and macroeconomics, you will study subject areas such as statistics, economic theory, and public policy. Economists today must also be able to work with sophisticated software, so computer-related courses are also helpful. Many jobs in economics require a graduate degree.
Economics is a broad field that can prepare you for a career in politics, law, academia, and business or nonprofit business. An economics degree can prepare you for jobs such as an economist, financial risk analyst, economics professor, or attorney who specializes in financial issues. All jobs in this field require advanced analytical skills so you must be comfortable working with interpreting complex data.
Business Management
If you are seeking a career in business management, many types of degrees can prepare you. A business management degree, however, is specifically geared for this kind of job. To earn this degree, you will have to complete core business courses in subjects such as business management, economics, statistics, and business ethics. Some programs allow you to choose electives based on your desired area of concentration.
With a management degree, you will be able to apply for a variety of management jobs, including business manager, financial analyst, marketing manager, or sales representative. Leadership positions require excellent communication and management skills. Job responsibilities include supervising employees, setting departmental and company goals, and delegating tasks. You have a wide choice of industries to choose from with this degree, as all enterprises and organizations need people with management skills. Enrolling in an undergraduate business management degree program is an especially good choice if you plan to pursue an MBA later. Business Management salary info
Logistics
Logistics is concerned with tasks such as supply chain management, transportation, and warehousing. Today, the field includes subjects related to e-commerce as well as operating traditional brick and mortar facilities. To get a logistics degree, you will study general business topics as well as logistics management, supply chain management, and transportation management.
With a logistics degree, you can apply for jobs for which you will oversee tasks such as the distribution, production, and transportation of goods. You could become a logistics manager, transportation director, supply chain manager, or an inventory manager. All of these jobs require organizational skills, the ability to oversee a variety of tasks, and supervisory skills. Logistics salary info
Business School Accreditation and Other Resources
Accreditation
As you discover business degrees, one of the primary factors you must consider is accreditation. There are quite a few organizations that provide business school and business degree accreditation, each with a slightly different focus. It will help if you familiarize yourself with the different types of business accreditation as you narrow your business school search.
Institutional Accreditation
Institutional accreditation means the entire college or university has been approved by a recognized agency that accredits higher education institutions. When this type of accreditation is in place, you can assume that all of the programs offered by the school are accredited.
Business Accreditation Bodies
Program accreditation, on the other hand, means that a particular program is accredited. If the program you are considering has been accredited, you will be able to have confidence in the program, regardless of whether every program in the school has been accredited. When schools or programs claim to be accredited, you should also make sure that the accreditation has been performed by a recognized and respected organization, such as the following:
Association to Advance Collegiate Schools of Business (AACSB)
The AACSB provides accreditation for bachelor's, master's, and doctorate programs throughout the world. AACSB-accredited business degrees are widely recognized as the most selective type of accreditation for business programs. Fewer than 25% of business schools in the United States have AACSB accreditation.
Accreditation Council For Business Schools and Programs (ACBSP)
The ACBSP was founded in 1988 and is another widely recognized organization that provides accreditation to business degree programs. Unlike the AACSB, the ACBSP provides accreditation for associate programs as well as baccalaureate, master's, and doctorate degree programs. The ACBSP accredits close to 3,000 business programs around the world.
Association of MBAs (AMBA)
The AMBA is an organization that offers accreditation to MBA programs around the world. This is a more specialized type of accreditation that is useful if you are applying for an MBA program. You can quickly look up a program to see if it is accredited by the AMBA or find accredited programs in your area. The AMBA accredits MBA programs in more than 70 countries.
EQUIS
EQUIS, which is affiliated with the Management Development Network (EFMD), is an international accreditation body that is a partner with the United Nations Global Compact, whose goal is to produce quality managers and leaders. EQUIS-EFMD has a network of more than 600 business schools and companies around the world. EQUIS provides institutional accreditation for schools that meet the organization's standards. It does not just evaluate degree programs, but all activities of the institution, including research and community outreach. EFMD also offers EPAS, which is an international program accreditation system.
International Assembly for Collegiate Business Education (IACBE)
The IACBE was founded in 1997 and is another accreditation body that recognizes business education programs. The IACBE has an accreditation philosophy based on measurable results achieved by institutions.
Business School Resources
Check out our in-depth guides and other resources for studying smarter so that you can get the most out of your business degree. We have an ever-expanding list of guides with help on studying for the GMAT, the GRE, the ACT, the last SAT, and TOEFL tests. We also have a wide variety of resources on paying for your degree, as well as curated scholarship lists.